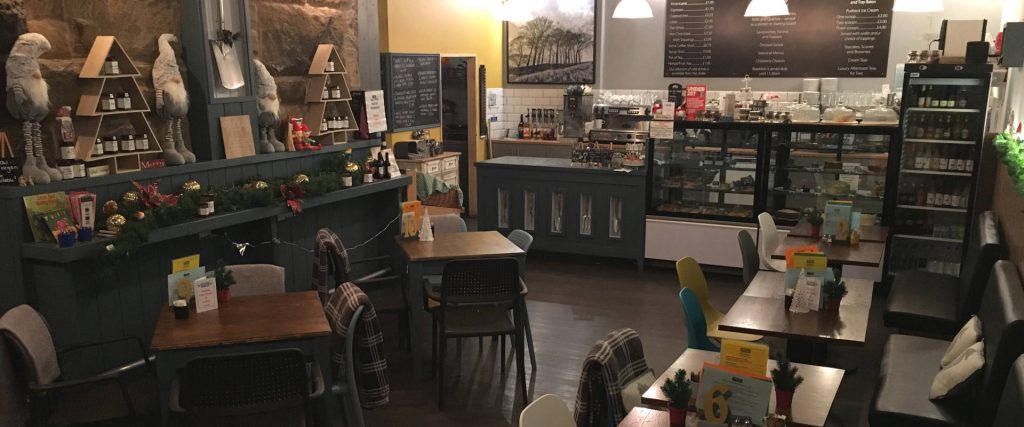 Café Opening Times
Mon to Fri : 9.30am – 3.30pm*
Sat : 9.30am – 4.30pm*
Sun : 10.00am – 3.30pm*
(*Last hot food orders half hour before close)
Tel : 01457 864650
---
Menu

Breakfast
Served until 11.30am
Lunch Menu
Served 12.00pm to 3.00pm
Platters & Favourites
Ciabatta Sandwiches – Hot or Cold
Served with coleslaw, crisps & salad garnish
Open Sandwiches
Served with coleslaw, crisps & salad garnish
Sweet Treats
(GF) – Gluten-free, (V) – Vegetarian, (VG) – Vegan
Other Vegan and Gluten-free options may be available.
Please ask a member of staff for information on the vegetarian & vegan options and allergens in our dishes.

Allegen Advice : Due to the nature of our food preparation areas, it is not possible to guarantee the complete absence of allergens in our dishes.
We offer a 'click and collect' take-away service for some favourites from our lunchtime & sweet treat menus.
Click here for Lunch To Go menu
Click here for Cakes To Go menu