If you thought you could rest a bit longer in the warmth of your house, then think again!! The jobs are stacking up. Get your fingerless mittens on and get in that potting shed, greenhouse, allotment or lean to.
In the Garden:
Now is the perfect time for planting bare-root roses, hedging, trees and shrubs.
Sprinkle a handful of potash fertiliser around existing fruit trees and shrubs. Get the bone meal and other fertilizers out too to top up borders and plant pots.
Move shrubs that maybe growing in the wrong place.
Finish taking hardwood cuttings and cut down willows and dogwoods to their base to keep them in good shape for the rest of the year.
If you have large clumps of snowdrops, divide and replant them 'in the green' around the garden. 'In the green' is when they are in leaf and flower and Snowdrops transplant really well like this. This method is an easy way of spreading them around and has instant effect.
Secure new nesting boxes for birds to suitable trees and clean out existing ones for new tenants to raise their families. Keep bird tables topped up with high energy food. Come in and stock up, we have a wide variety of nuts, seeds, worms etc. to choose from.
On the Allotment or Veg Plot:
Brush off your cloches and place on your beds to warm up the soil for early sowing.

The gnarly bumps of rhubarb should be showing now so make sure you cover it with an old bucket or forcing pot to exclude the light. Ummmm won't be long rhubarb crumble on its way.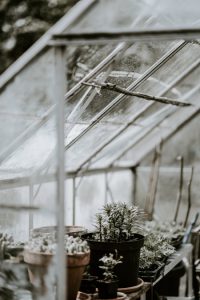 Getting busy in the greenhouse (or indoors):
We have all your propogation needs: Heated propogation units, seed trays, pots, vermiculite, perlite, dibbers, lables and much more

Start raising crops from seed, including tomatoes, chilli peppers, aubergines and cucumbers. Also, brussels sprouts, spring cabbage, cauliflower, onions, leeks, lettuce and salad leaves.

Chit seed potatoes in trays in a bright, frost-free place.

Sow sweet peas in pots, and pinch out shoot tips. Why not crack on with summer bedding too?

Plant dahlia tubers in pots and place in a heated propagator.

Prevent seedlings being affected by damping-off disease by watering compost with a solution of copper fungicide.
In the shed:
Sort out the mower by oiling it and giving it a clean. Make sure it's ready for when you need it. Believe it or not it wont be too much longer!!!